If you're tired of your typical workout routines at your crowded gym, standup paddle boarding (SUP) could be your new fitness escape. Imagine exercising on the water while breathing in the fresh air, soaking up the warm sun and enjoying the 360-degree panoramic views of mother nature. Now that sounds like a workout routine you could get used to!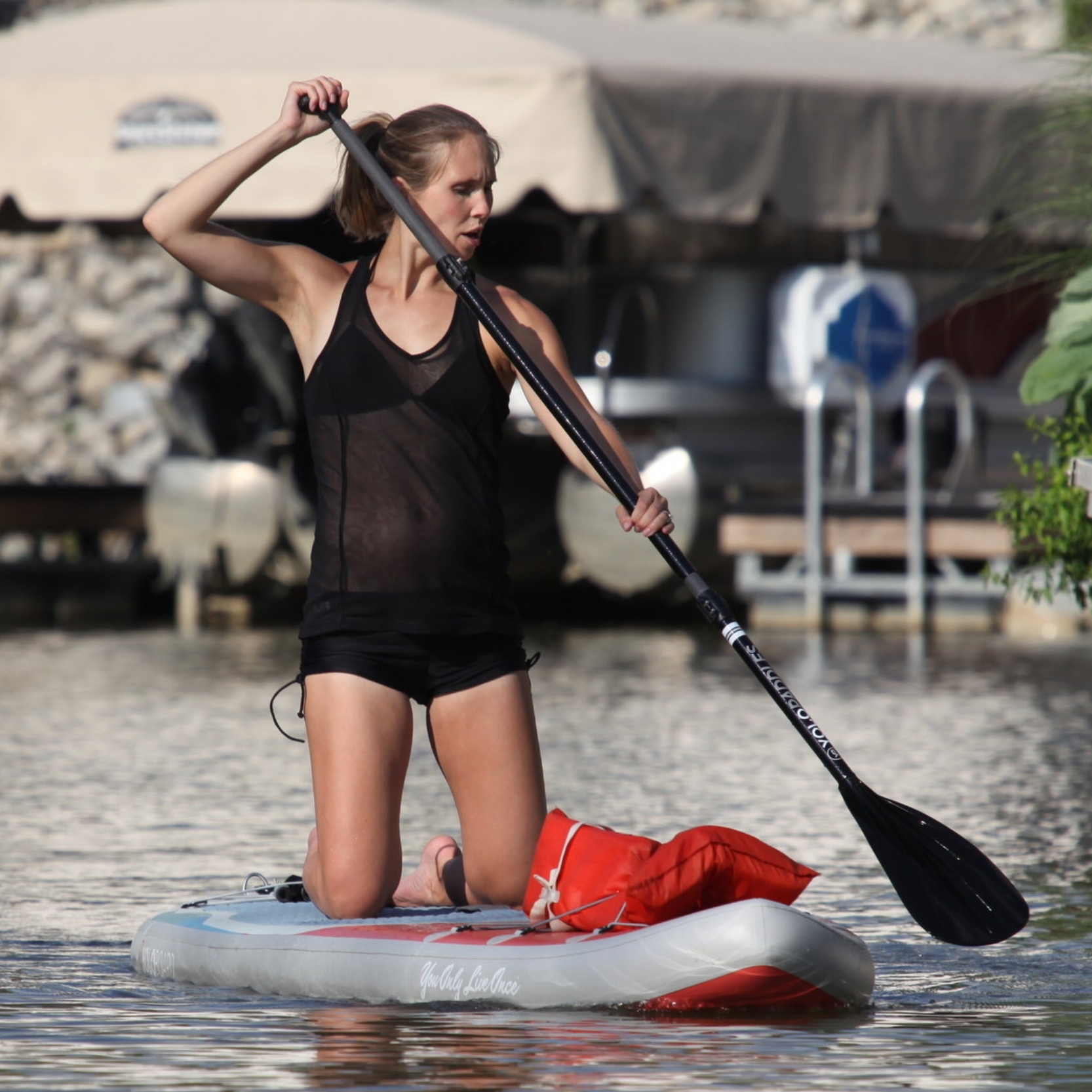 On Board Class:
Intro to SUP
This one-time intro will go over the basics. We will set your paddle to the correct length. Teach you how to paddle correctly forward and backwards. We will get you up and standing by the end of the first session. Class length: 1 hour. Class capacity: 5.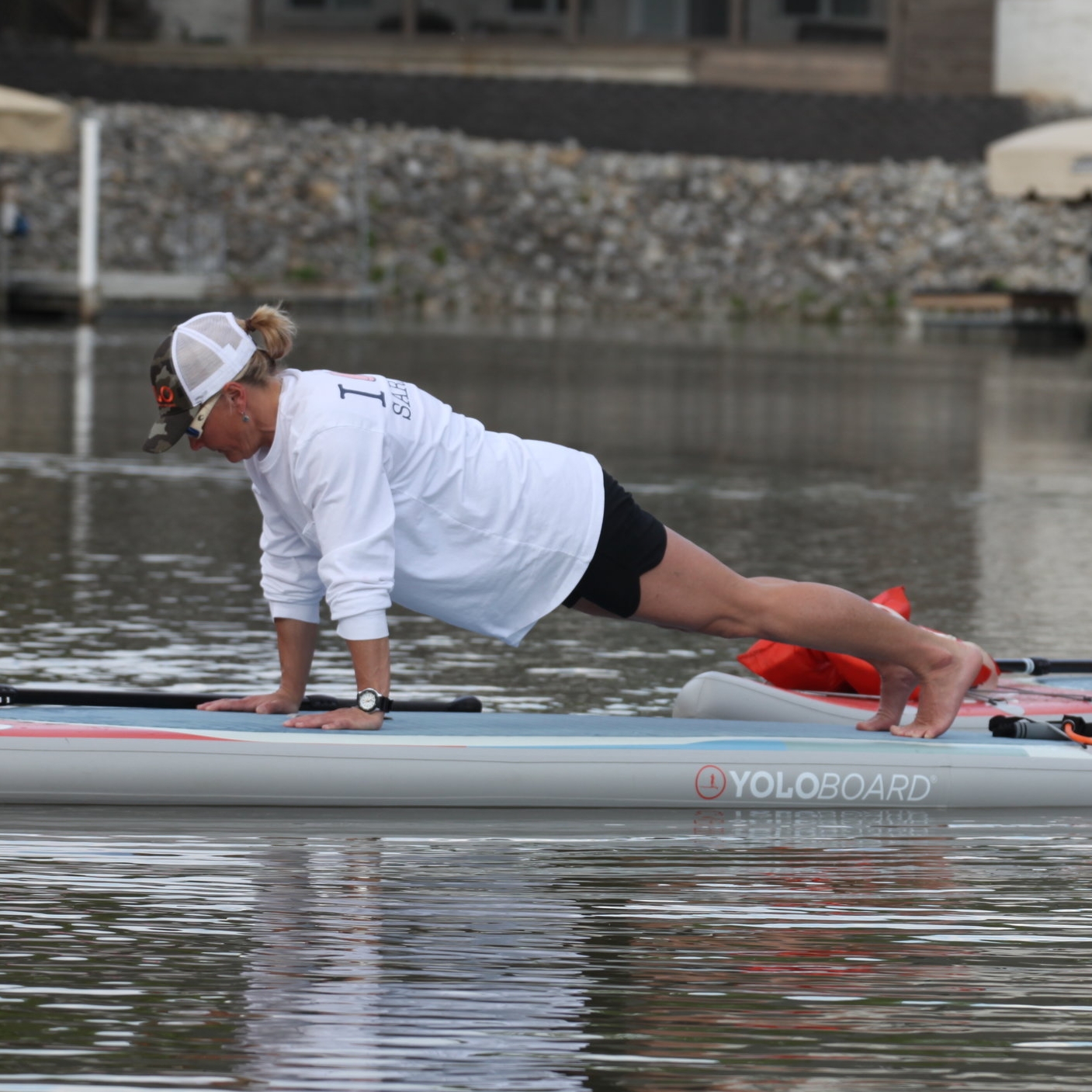 Workout of the Day on the paddle board. We combine body-weight exercises along with resistance bands and paddling intervals to give you a challenging core intensive workout on the water. Class length: I hour. Class capacity: 5.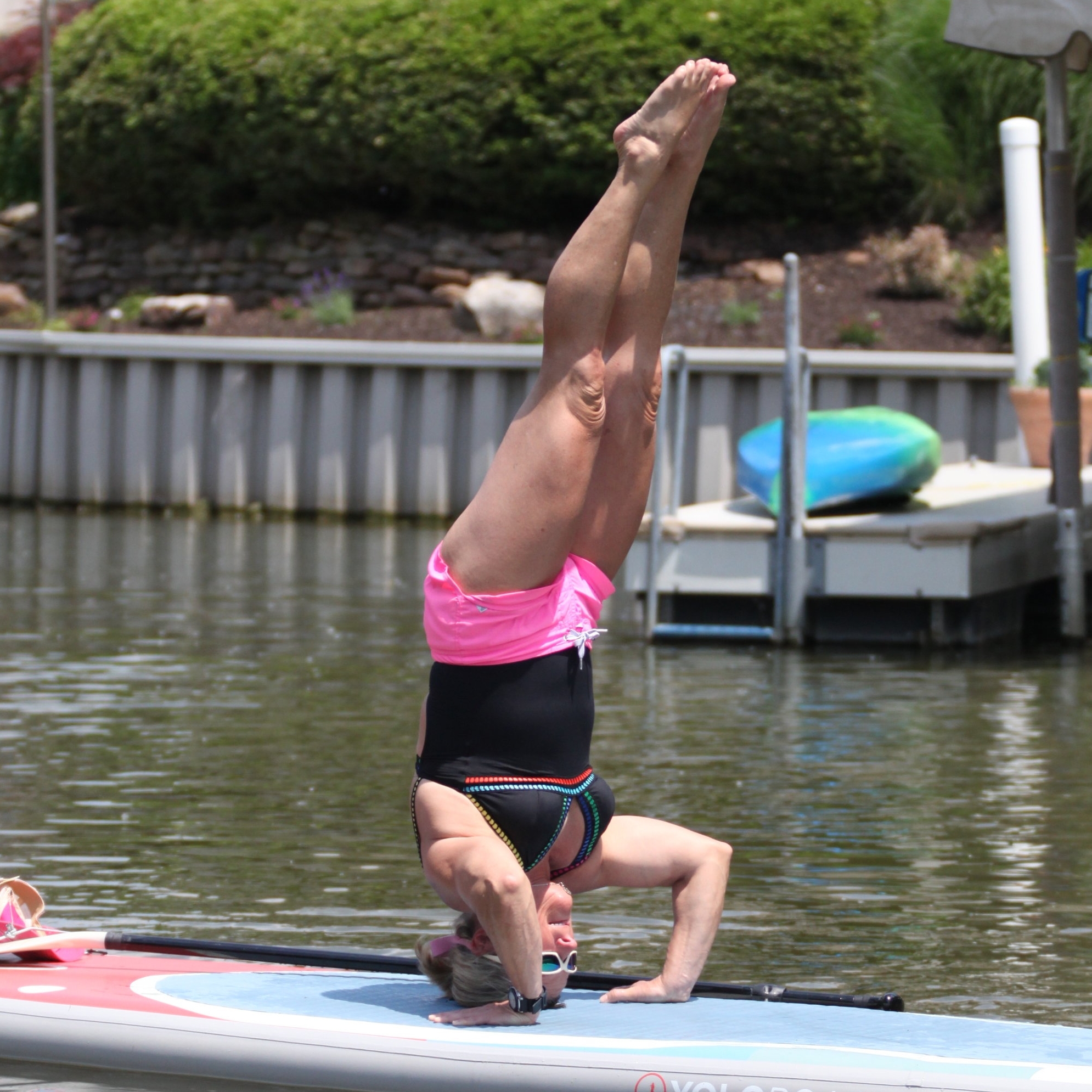 Not comfortable working out in a group? Then a private session is for you. Whether you're looking to improve your paddling skills, complete a challenging workout or go for a scenic ride along the lake shore, a private session will just include you and the instructor. Class length: 1 hour +